Welcome to South End
About the South End of Marco Island
One of the most desirable spots as it is within walking distance to shops and restaurants. Condos and homes are either inland or water direct. Water direct condos (most with boat slips) range from $495K - $874.9K, and the one water direct lot available is listed at $3M. There are no water indirect condos or homes for sale at this time. The water direct homes are listed between $2.975M and $4.949M.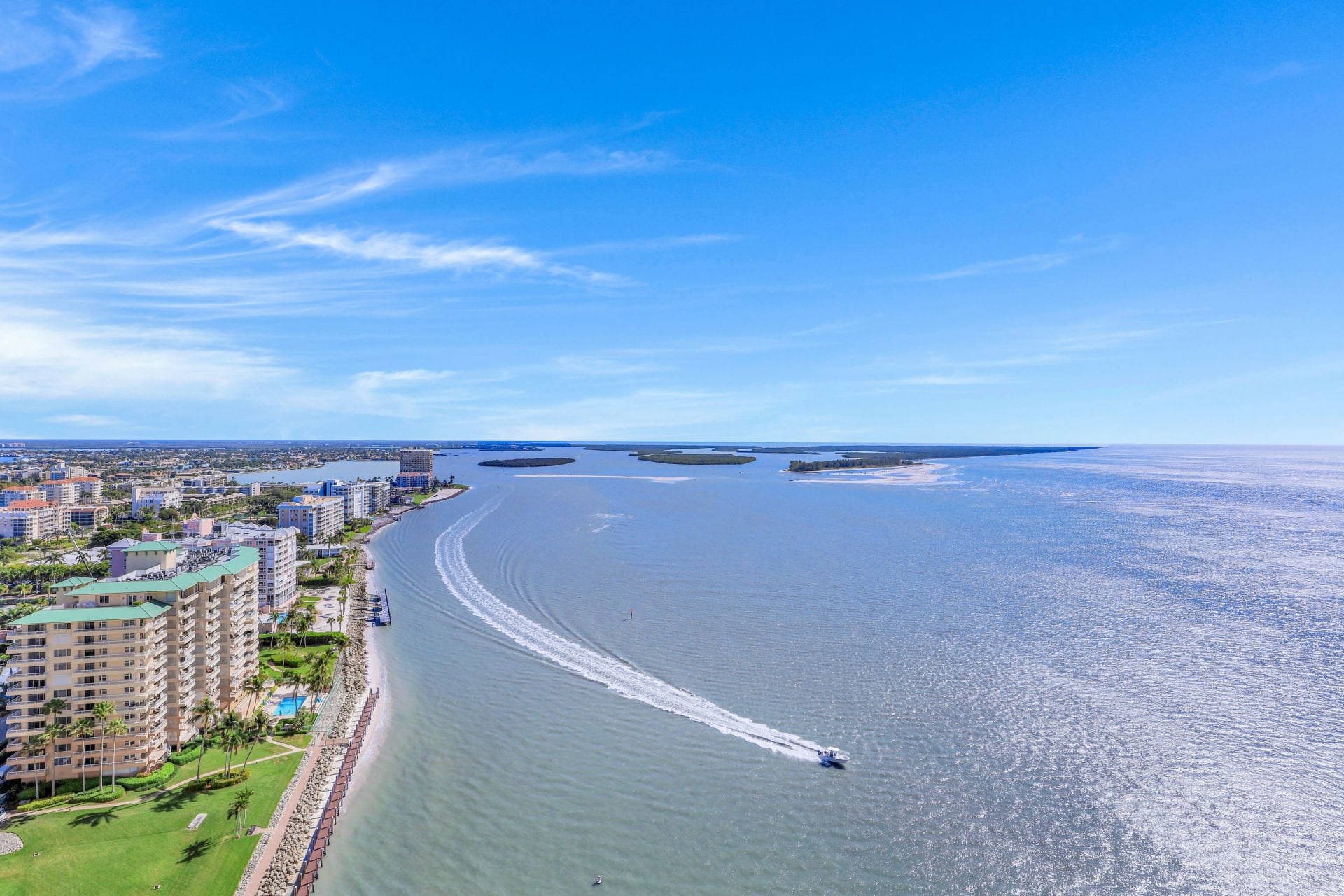 South End Condos for Sale
Notable Marco Island Condos for Sale: South End include:
Camelot South End Condos for Sale on Marco Island. Beautiful and immaculately landscaped, Camelot features 39 condominiums in a five-story building. With panoramic views of Caxambas Pass and the Ten Thousand Islands, each unit in this building has its own walls (there are no common walls, which provides residents with privacy, peace and quiet). This building also features a pool, tennis courts, a 12-slip boat dock and covered parking, as well as full-time security.

Caxambas Towers Condos for Sale on Marco Island South End. With 43 condos spread throughout nine stories, Caxambas Tower provides spectacular views of Marco Island, the Gulf and the Ten Thousand Islands National Wildlife Refuge. Its amenities include a pool and spa, tennis courts, and 24-hour security. It also provides residents with a private dock and pier.

Dela Park Place. With unparalleled views of the Ten Thousand Islands and the Gulf, Dela Park Place has 53 luxurious condos inside. Each owner has his or her own covered parking area and access to the pool, spa and tennis court. This building also features a social room, a fishing pier with a boat landing, and its own beach.

Mirage on the Gulf. This beautiful, modern building has 59 three-bedroom and four-bedroom condos inside, and each unit has its own private garage. Featuring two tennis courts, a state-of-the-art fitness center and a social room that includes a kitchen, Mirage on the Gulf is absolutely breathtaking. It also includes a library, a conference room and a fishing pier.

Plantation. Nestled in a 5-acre enclave, the Plantation overlooks the Gulf, Caxambas Pass and the Ten Thousand Islands. This condo's amenities include a huge, heated swimming pool, a whirlpool spa and two tennis courts. It also features a men's and women's sauna, an exercise facility and a private fishing pier with mooring facilities. An under-building parking garage and individual storage spaces are also part of the Plantation's amenities.

Shipp's Landing 1, 2 and 3. Shipp's Landing has three buildings that include 206 condominiums. Three swimming pools, a spa, tennis courts and a fitness room are just a handful of amenities for residents; this condo complex also gives residents access to boat docks, a fishing dock and a private beach.

Surfside. Built in 1979 and comprising 50 condominiums in a two-story building, Surfside includes a spectacular heated pool, a spa and a private dock for residents.