Welcome to Old Marco
About Old Marco
Located at the northeast corner of the Island, it was one of the first developed areas on Marco, as a quaint old fishing village. It now features spectacular condominium complexes and water direct homes. These homes and condos vary in prices depending upon location and size. There is one water direct lot available for $1.199M and one water direct home for $3.249M, and there are water direct condos for sale ranging from $379K to $525K.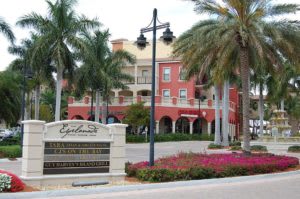 Old Marco Homes for Sale

Homes in Old Marco generally range in price from $650,000 to $3 million, but you'll find a variety of condos and homes all over the price spectrum. From cozy one-bedroom homes to roomy estates, there are many homes for sale in Old Marco—and one of them is just right for you.

In addition to single-family, detached homes, there are several notable condominium complexes in Old Marco, including:


Adriatic. This two-story, 17-unit condominium building has a roomy, heated pool, a screened lanai and covered parking.
Anglers Cove. This waterfront, boater-friendly condo has two heated pools, three Jacuzzis and two tennis courts. It's also home to the Dolphin Tiki Bar restaurant.
Eagles Retreat. Built in 1997 and featuring 16 condos over three stories, the Eagles Retreat features a heated pool, a lifted boat dock and covered parking.
Model Village. With 32 condos, a heated swimming pool and a private boat dock, Model Village is a three-story building that was built in 1971.
Marco Vista. Marco Vista was built in 1980 and has a total of 20 condos inside. This two-story building's amenities include a heated pool and a 16-slip boat dock.
Marco Inn Villas. Featuring 61 beautiful condo units and built in 1972, Marco Inn Villas has a spacious activity and social room, a pool, a dock and covered parking.
Marco Cat Penthouses. Surrounded by luxurious appointments, such as lush tropical gardens and a quaint cobblestone driveway, the Marco Cat Penthouses offer spacious, open floor plans and a beautiful private pool.
Olde Marco. Exactly 27 condominiums make up Olde Marco, which was built in 2001 and includes a residents-only beach, a large, screened lanai and an on-site gourmet restaurant. The pool, spa and covered parking are added benefits.
Pier 81 North and Pier 81 south. Scenic and private, Pier 81 North and Pier 81 South together comprise 76 condominiums spread out over 11 stories. Amenities for each building include a pool, spa and sauna, as well as tennis courts and covered parking. The Pier 81 condos also give residents access to their 77-slip boat dock.
Riverside Club. The Riverside Club centers on resort-style living. With 275 condos, two pools, a spa and three tennis courts, the amenities are spectacular. The Riverside Club also features a winding river walk, a community room and built-in barbecue grills outside, as well as common boat docks and a marina on-site; you can also fish from the pier.
Pinehurst​. Built in 1988 with 11 condominiums, Pinehurst has a heated pool and a roomy, screened lanai that residents are welcome to use.
Ville de Marco – East. With 100 condominiums and excellent views of the Marco River, this charming building has its own heated pool, a private boat ramp and docks, and a pier.
Ville de Marco West. Picturesque views are everywhere in Ville de Marco West, where 72 condos are spread out over four stories. It has a heated pool, a boat dock and an activity room, as well as covered parking.
Waterway Cove. With private garages and access to a private heated pool, spa and four-slip boat dock, the eight condos in Waterway Cove are roomy and beautiful.
Old Marco Schools

Children who live in Old Marco may attend:
Tommie Barfield Elementary
Manatee Middle School
Marco Island Academy
Two private schools serve Old Marco: Island Montessori Academy and Winterberry Christian Academy.


Find Homes for Sale in Old Marco

When you're ready to explore your options in beautiful Old Marco, call us at 239.821.7926 or contact us online. We'll begin searching for the Old Marco home of your dreams and you'll be in your new place in no time.