Welcome to Hideaway Beach
About Hideaway Beach
A gated community located on the northern most tip of the island. This is a private community and the only place where you can have a house right on the beach. They have condos on the golf course, condos on the water, homes on the beach, homes on the golf course and inland homes. There is currently one home on the beach for sale for $9M and inland homes ranging from $2.695M to $5.7M, and various inland lots ranging from $550K - $1.8M. There is one golf course home listed at $2.75M.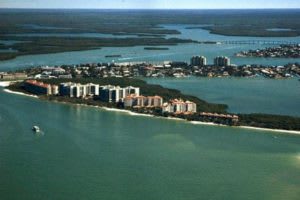 Hideaway Beach Homes for Sale

Gorgeous homes are located all over the north side of Marco Island in Hideaway Beach. You'll find breathtaking beach villas, condos on the golf course and on the beach, cozy cottages and unbelievable single-family homes in this picturesque community. Hideaway Beach is actually the only place on Marco Island where you can own a home directly on the beach.

The main entrance to Hideaway Beach is located at the north end; there's also a south-side entrance.

The average listing price in this serene, idyllic community is about $1 million, but there are homes available (including Hideaway Beach condos) at a wide range of price points. Condos on the water generally start in the $600s, condos on the golf course begin at about $400,000, and homes range from $1 million to $10 million on the beach.


Hideaway Beach Schools

Children who live in Hideaway Beach may attend:


Tommie Barfield Elementary School
Manatee Middle School
Marco Island Academy
There are also a few private schools on the island, including Island Montessori Academy and Winterberry Christian Academy.


Amenities in Hideaway Beach

Aside from the magnificent views of the Gulf of Mexico and beautiful wildlife preservation areas, there are always things happening in Hideaway Beach. Three restaurants with award-winning chefs, the popular Sunset Lounge and a nine-hole executive golf course make it a wonderful place to spend time with family and friends.

This community also has nine lighted tennis courts, a challenging croquet course and a fully equipped, state-of-the-art fitness center. Golf, tennis and fitness pros staff the facilities, making Hideaway Beach the premier living destination for active people.

Two full miles of white, sandy beaches are part of the Hideaway Beach community. There's a large, well-equipped clubhouse and a spectacular community pool right on the beach, as well. Because of its serene, peaceful ambience, many people choose to get married right on the shores here.


Explore Homes for Sale in Hideaway Beach With a Professional

Hideaway Beach is an upscale neighborhood; it's country-club living at its finest.

When you're ready to explore Hideaway Beach real estate, call us at 239.821.7926 or contact us online. We'll build a custom search based on what you need in your next home, and we'll be there to guide you every step of the way.